Fire Emergency and Security Systems
Level 3 Apprenticeship Training
Providing the skills, knowledge and practical experience required to succeed in the field of Fire Emergency and Security Systems.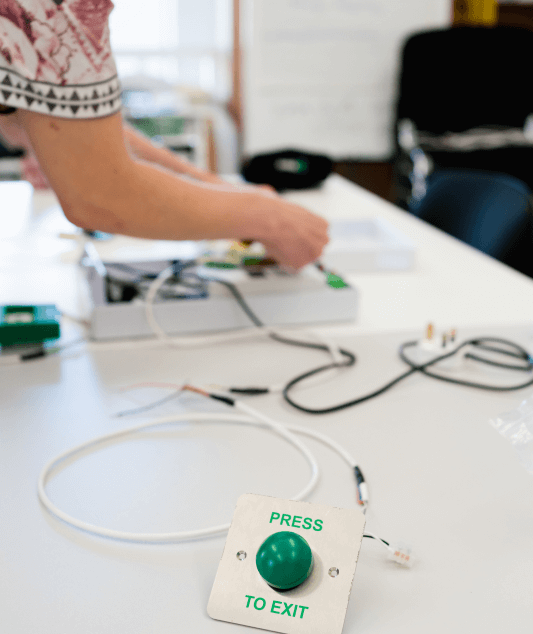 The skills and knowledge to succeed
Our level 3 apprenticeship training programme is taught by industry experts with a wealth of experience in the field. The course aims to provide the skills, knowledge and practical applications required to succeed in a FESS career. The course covers:
Installing, testing and maintaining a wide range of fire, emergency and security systems from different manufacturers
System technologies - including retrieving, storing, receiving, transmitting and manipulating electronic data using a range of devices
Electrical and Electronic principles: learn about the best codes of practice, design criteria and commissioning
Communication: learn how to clearly communicate any issues with security systems to their owners
Specialist fire, security and emergency lighting - essential knowledge for any security technician
Health & safety: Become an expert in the relevant legislation and regulations in the field, including environmental compliance
Security systems training: Apprentices will learn how to conduct site surveys, become proficient in the installation, repairing and testing of security systems. This includes access control panels, alarms and CCTV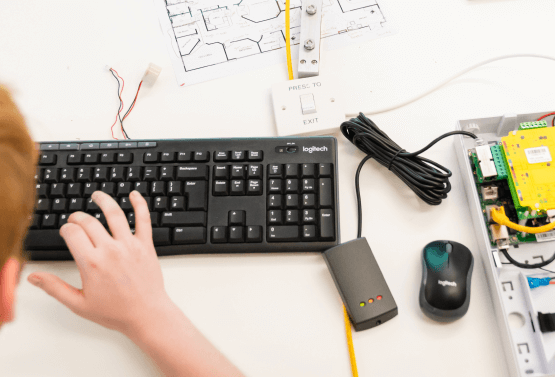 Apprenticeship Entry Requirements
Our L3 apprenticeship is open to anyone. We accept applications from all companies with FESS requirements and from anyone over the age of 16 who is looking to embark on a career in FESS.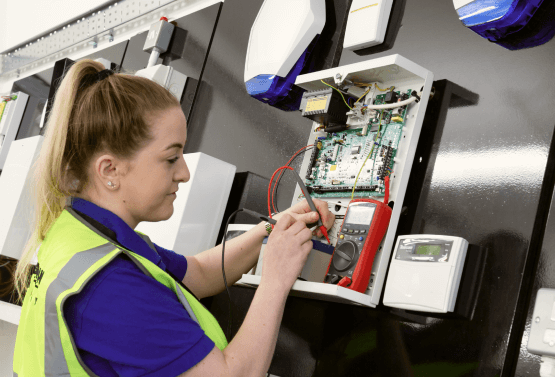 Assessment
End-point assessment is independently assessed at our in-house facility over two days and comprises practical activities, a professional discussion and a theory test.
Course Calendar
We enrol apprentices at regular intervals throughout the year.
If you would like to enrol, register your interest today.
Apprentice qualifications upon graduating
Upon graduating, apprentices will receive:
Level 3 apprentice qualification (equivalent to an A-level grade A-E).
The letters ENG Tech TMIET after their name
Electrotechnical Certifications (ECS) ID Card which proves qualification status
Apprentices will be eligible for an ECS GOLD card